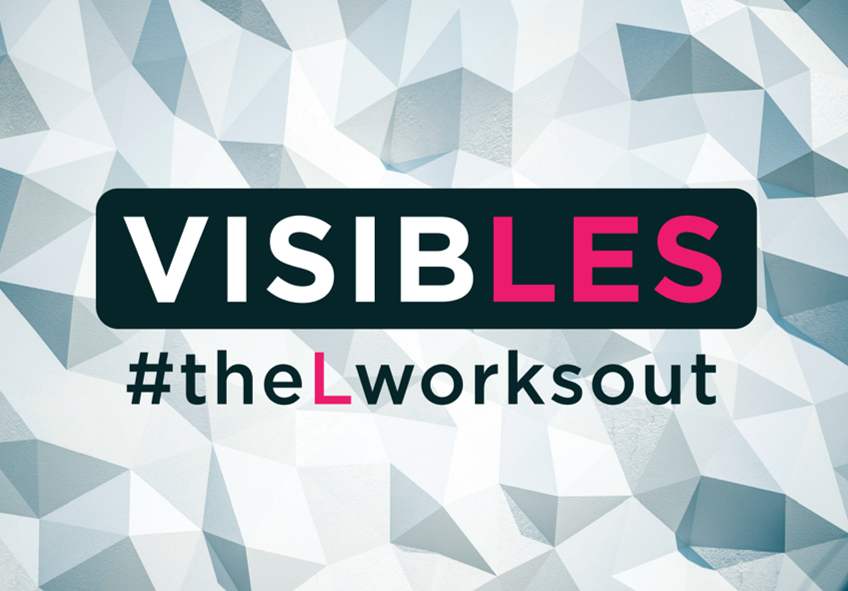 Campaign: #theLworksout for this years` Lesbian Visibility Day
Lesbian persons and Bi*sexual Women are often overlooked due to Lesbian Invisibility. To this day, there are very few visible lesbian role models-especially in a business related context. In many Networks, lesbian persons are a minority. Hence, important role models for younger colleagues aren´t guaranteed. With the Network- and Branch-encompassing campaign #theLworksout on the 26. of April, we can strenghten openly Lesbian Persons and, together with a wide spectrum of atendees, improve Visibility and point out the Diversity of Lesbian Persons.
How can i join the campaign?
Inform yourself and speak to lesbian persons both inside your Network and outside, to raise awareness for the campaign.
Take a portrait photo, orienting yourself on our examples, with your Tablet. It doesn´t matter if it is printed or digital. You´re welcome to use shades of grey instead of color for your portrait. (Make sure you´re allowed to use the logo of your company with your employer. If not, you may also use the company name, or hand your photo in without it.)
Post your own campaign-photo on 26. of April 2023 at 10:00 AM, including the hashtags and taggings of your primary Social Media Channels.
Hashtags
#theLworksout
#LesbianVisibilityDay
#LesbianVisibility
#LesbischeSichtbarkeit
#LGBTIQBusinessLadies
#ProutAtWork
#LGBTIQRoleModels
#FlaggeFürVielfalt
Taggings
PROUT AT WORK
Facebook: @PrOut@Work
Instagram: @proutatwork
LinkedIn: @PROUT AT WORK-Foundation
Twitter: @proutatwork
If wanted, your own Company
Position your company as a supporter of the campaign and for Lesbian Visibility, and animate employees to take part.
This campaign was initiated by the PROUT AT WORK-Foundation and LGBT*IQ business-networks.
Tips for lesbian persons:
A Lesbian Coming out can still be tied to discrimination and hardships. If it helps you,
look for Allies / Role Models in the company.
network with the LGBT*IQ-network.
look for support in dealing with discrimination and ill-fitting comments.
always remember: You pick the time and place for your Coming Out.
Tips for companies:
create sensibility for unconscious bias
create clear expectation profiles
anonymize applying for jobs
Build/Strenghten internal LGBT*IQ-Networks
More information to the listed points can be found in the study "The L-Word in Business", which deals with the situation of lesbian women in a work environment-with tips for employers.
TIps for Allies
Inform yourself about lesbian topics.
Use gender-inclusive language.
Do not fetishize lesbian relationships.
Stand up for the rights and against discrimination of Lesbian People. For example support the action nodoption, which works against the adoption of stepchildren and for the acception of Parentage in Rainbow Families.
Counseling:
Lesbenberatung Berlin
The "Lesbenberatung" is an open place for women, girls, Trans* and Inter* in different life situations. 
LesMigras
LesMigraS is a branch of the "Lesbenberatung" Berlin e.V. that deals with discrimination and violence.
Letra
"LeTRa" stands for Lesben(T)Raum and is a place for meeting, counseling and event location for lesbian persons.
LIBS – Lesben Informations- und Beratungsstelle e.V.
LIBS e.V. is a psychosocial counseling office and with a goal of working against the reasons and follow up effects of discrimination against lesbian and bisexual women.
Regenbogenfamilien München
The Counseling Office in Munich works with rainbow Families to better the living conditions for them, and fight discrimination against them.
Rosa Strippe
The "Verein Rosa Strippe" is specialized on personal and individual problems of Lesbian, Gay, Bisexual, Trans* and Inter* persons, and offers help with their problems.
We´re looking forward to your appliance!
More questions? Just contact us in our office!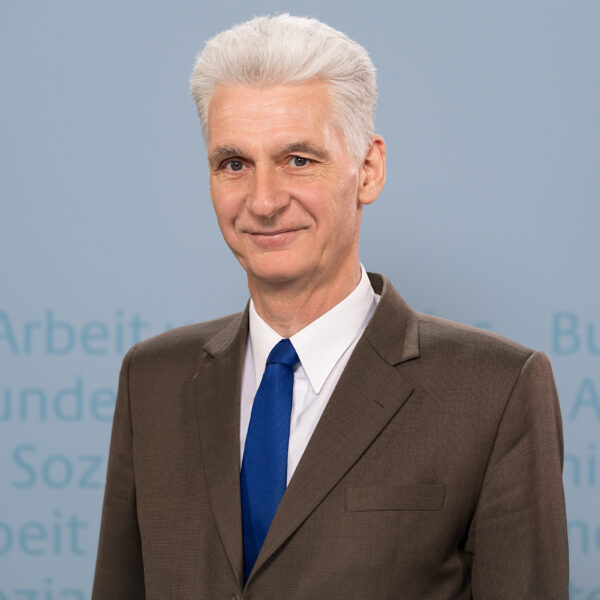 MY

STORY with …
Rolf

64 Years, Berlin
"It has always been important to me
to live with children, to be linked to
the future through children…"
Published: March 2023
Long Ways.
The first time I had sex with a man, it was still forbidden – it happened in what was then West Germany. Shortly after that, rumours about a newly discovered virus began to spread. Deadly. Soon it was clear that homosexual men were particularly affected. The German magazine Der Spiegel wrote about the "Schwulen-Pest," a translation of the term Gay Plague. We had to be cautious.
Today I live in a different world. I am married to a man. And we have children, too.
This would not have been possible without fundamental changes in our laws during the last 30 years. What seems to be nothing special today was wishful dreaming or even unthinkable back then.
It has liberated me. I came out when I moved to Berlin, quite late, at the age of 35. My life would have been different if I had been clear about who I was and how I loved earlier. I had been living with a vague idea of bisexuality far too long. Today I think this was also because at that time I could not imagine how to combine my desire to have children and my love for men.
I am very grateful to all those in my life who have encouraged me on this path and made it possible. And I am happy for everyone who clearly knows early on and I understand everyone who needs time for this. The open interaction in queer networks can help and encourage people on this way. And these networks now exist in many federal agencies, including the ministries of the Federal Government.
LGBTIQ* employees still experience discrimination in the workplace far too often. Even small talk at the coffee machine can quickly lead to an unwanted outing. Often enough, not only their well-being at work, but also their professional future depends on the reactions of their superiors and colleagues. But only those who feel at ease can deliver the best results at work. Organisations, companies and administrations can actively contribute to an inclusive corporate culture. On INQA.de you can read how networks or interest groups in companies can help to improve the situation of LGBTIQ* employees at work.
Ending discrimination requires the support of those who are not affected. Through active solidarity (allyship), companies can promote diversity in the world of work. On INQA.de you find five tips on how managers and employees can work for diversity and show: We are Allies!
ROLF, Thank you very much for

Your

Story!
RECAP
We were excited to welcome Wolfgang Link as a guest at our PROUT PERFORMER Lunch Talk on Wednesday, February 22, 2023.
Click here for the recording of the interview (German):
About Wolfgang: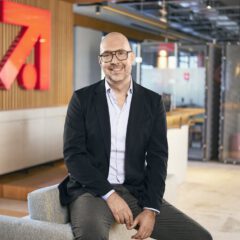 Wolfgang Link was appointed to the Executive Board of ProSiebenSat.1 Media SE in March 2020. He is responsible for all entertainment activities of ProSiebenSat.1 Media SE and is CEO of Seven.One Entertainment Group.
He joined the ProSiebenSat.1 Group in 2009 as Head of Entertainment at SAT.1, and was later responsible for all entertainment formats of the German station group as Senior Vice President, bringing "The Voice of Germany" to Germany, for example. From 2012 to 2016, he was Managing Director of ProSieben, became Managing Director of ProSiebenSat.1 TV Deutschland GmbH in October 2013 and took over as Chairman of the Executive Board shortly afterwards. In 2019, as co-CEO, he was responsible for merging the station brands, content, marketing and distribution operations under the umbrella of the Seven.One Entertainment Group, which will operate in 2020.
After studying communications, arts and psychology, Wolfgang Link initially worked for various musical and live productions. From 2003, as a producer and executive producer at Grundy Light Entertainment, he helped make the "Deutschland sucht den Superstar" format a success, among other things.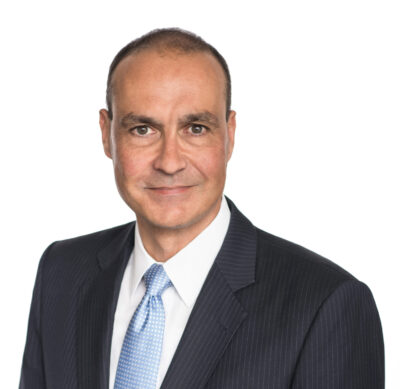 PROUT EMPLOYER Hogan Lovells
"The diversity of our employees is important to me – not only because of my role as Managing Partner and Diversity Sponsor, but also personally. As a company, we function best when people feel comfortable with us and have trust in our working relationship."
Dr. Stefan Schuppert advises companies in the field of data protection and information technology. He is Managing Partner for the German offices of the international law firm Hogan Lovells and also Sponsoring Partner for Diversity in EMEA. In 2021 and 2022, he was recognized as a PROUT Executive Ally.
Hogan Lovells has been a PROUT EMPLOYER since 2017 – so it has been committed to LGBT*IQ diversity for a long time. Why is this particularly important to you?
Dr. Stefan Schuppert: As a global law firm, we have been committed to equal opportunity, appreciation and respect for many years. The diversity of our employees is important to me – not only because of my role as Managing Partner and Diversity Sponsor, but also personally. As a company, we function best when people feel comfortable with us and have trust in our working relationship. In an open working atmosphere, we can be creative and find innovative solutions for our clients. And the work is fun! It's a positive sign for all our employees when we commit to equal treatment for all people and an appreciative, respectful working atmosphere.
In 2022, Hogan Lovells' LGBT*IQ network, Pride+, celebrates its 5th birthday. Congratulations! What do you see as the biggest success of the network so far?
Dr. Stefan Schuppert: Thank you! We are very proud that this network has been part of our everyday life for five years. Pride+ is present and active at all our locations and provides assistance even in countries where it is not so easy to promote LGBT*IQ issues. Pride+ promotes knowledge about the LGBT*IQ community, sensitizes people to diversity issues and supports the visibility of role models. And it connects us to one another – because as "allies" we demonstrate our solidarity with our LGBT*IQ colleagues.
What advice would you give to companies that are still at the very beginning of their commitment to LGBT*IQ diversity?
Dr. Stefan Schuppert: My advice would be:  just do it and keep at it, even if the seats at the first diversity events are not booked out right away. It's important to raise awareness of the issues. Because it's often ignorance that leads to discrimination. This is where PROUT AT WORK, as an important partner, can help to overcome uncertainties and build up knowledge.
For the acceptance of the topic, it's also important that the "tone from the top" is visible every day. My advice is to win over important role models in the senior management team for the topic.
Ultimately, it is crucial that all employees – regardless of hierarchy – are committed to the topic of diversity and help create an open and appreciative culture.
Where do you see the challenges to LGBT*IQ diversity at Hogan Lovells in the coming years?
Dr. Stefan Schuppert: Especially after the pandemic and in times of many very present crisis situations, it is important to sensitize employees again to LGBT*IQ and other diversity topics. Here we would like to create as many opportunities and incentives as possible. We offer exciting lunch talks with external and internal speakers, workshops, team events and much more. Because it is often ignorance that leads to insecurity, this is where we can provide our employees with concrete support. For example, with our guideline for gender-sensitive language, which we have been using for our general internal and external communications since the beginning of the year. We attach great importance to offering everyone in our office an open working environment in which they can be themselves, every day.
Which joint initiatives on LGBT*IQ diversity do you particularly remember, and which projects are you looking forward to in the coming period?
Dr. Stefan Schuppert: I remember many great joint initiatives that we have carried out with PROUT AT WORK in the past five years. For example, our inspiring networking and awareness workshops, or the ToGathering event on inclusive language with clients and the PROUT AT WORK dinner with very interesting keynote speakers. We can't do enough to further the visibility of the LGBT*IQ community, so I'm looking forward to many more exciting projects in our cooperation.
Dear Dr. Stefan Schuppert, thank you very much for the interview!
PROUT EMPLOYER ERGO
"I believe that in addition to the pure visibility that we achieve with pride networks, for example, other things are also important. We need to point out unconscious bias. We need gender inclusive language. "
Markus Bader is 45 years old and lives with his partner in Hamburg. After studying business informatics, he joined Hamburg Mannheimer Versicherung, part of the ERGO Group, as IT coordinator in 2002. After 3 years he was able to take over a first management position as group leader in this area. In 2013 he had the opportunity to join a department manager position in ITERGO, the IT service provider of the ERGO Group. In 2018, he left IT with a step into business as division manager for Life Classic Operations.
As a leader at ERGO, what does it mean for you to advocate for more LGBT*IQ diversity and visibility?
Markus Bader: As a gay and outed executive, I think it's important to advocate for more visibility and I'm glad that we've also had a pride network for a little over 2 years now and that I can get involved there. We know that there are still many LGBT*IQ people who decide against coming out in a professional context because they fear disadvantages. We need role models who make it clear that your choice of job and your career goals are not dependent on your sexual orientation.
What experiences in your career so far have shaped you in terms of LGBT*IQ?
Markus Bader: In fact, in the first (un-outed) years of my career, I had the experience that derogatory remarks were made about outed colleagues regarding their sexual orientation. Not always and often, but it happened. That definitely shaped me for the years to come. I didn't feel ready to expose myself to that at the time. The confidence to come out to colleagues didn't develop until a few years later. However, I never experienced rejection or disadvantages and to this day I am happy and grateful that I can be open with my sexuality with my employer. I was therefore all the more pleased that, in addition to the many other diversity issues, the topic of LGBT*IQ has also become an institution at ERGO with the Pride network.
You are committed to LGBT*IQ diversity at ERGO, to what extent do you receive support from your colleagues?
Markus Bader:
From my immediate colleagues, I feel the normality and matter-of-factness that my life model is met with is actually the strongest support. Today, I never have the feeling that someone avoids asking me how my summer vacation with my partner was, for example, just to avoid bringing up the subject. On the contrary – I experience just as much interest in my life and partnership as I do with others.
pride@ergo was founded by committed colleagues.
The Diversity Management Team has provided support from network building to the present day, and the godmother of our network is our Chief Human Resources Officer. This is an important contribution on the part of the employer and also shows me that the topic is important and is seen.
You were part of the PROUT Executives list in 2021 and 2022, congratulations again! What did that mean for you and how did you perceive the reactions?
Markus Bader: I was very happy about the positions on the Prout Executives list. For me personally, it was also an exciting process – I'm not very active on my social media channels, or rather a consumer than a creator. Sharing the list position on LinkedIn, among other places, was another new experience for me – and I received positive feedback without exception afterwards – from previously unknown people, from people I had lost sight of, but also from my immediate environment.
What specific actions for more LGBT*IQ diversity are you concerned about right now?
Markus Bader: I believe that in addition to the pure visibility that we achieve with pride networks, for example, other things are also important. We need to point out unconscious bias. We need gender-inclusive language.  We have already revised the language and image of our brand presence at ERGO. This will certainly not happen overnight, but we have made a start, and ERGO must continue to develop.
Dear Markus Bader, thank you very much for the interview!
Update on blood donation: According to current reports, a further step against discrimination against gay and bisexual men and trans* people will be taken from April 1, 2023 and a provision from the current coalition agreement will be fulfilled. Currently, there is a four-month provision period for "people with sexual risk behavior."

The new regulation would require the Federal Medical Association by law to work with the Paul Ehrlich Institute within four months to adjust the guidelines to eliminate the four-month deferral period for gay and bisexual men and trans* people due to sexual contact with more than one person. Karl Lauterbach, the Federal Minister of Health, said: "Blood donation is a matter of risk behavior, not sexual orientation. There must be no hidden discrimination on this issue either." With this, Lauterbach makes it clear that the deferral from blood donation is an outdated, discriminatory concept and that the risk behavior (in this case frequently changing sexual partners*) of all people should be valued equally.
But what is it actually about? Read more about the topic on our website.
Moving critical Masses
Let's take action together to advance LGBT*IQ issues.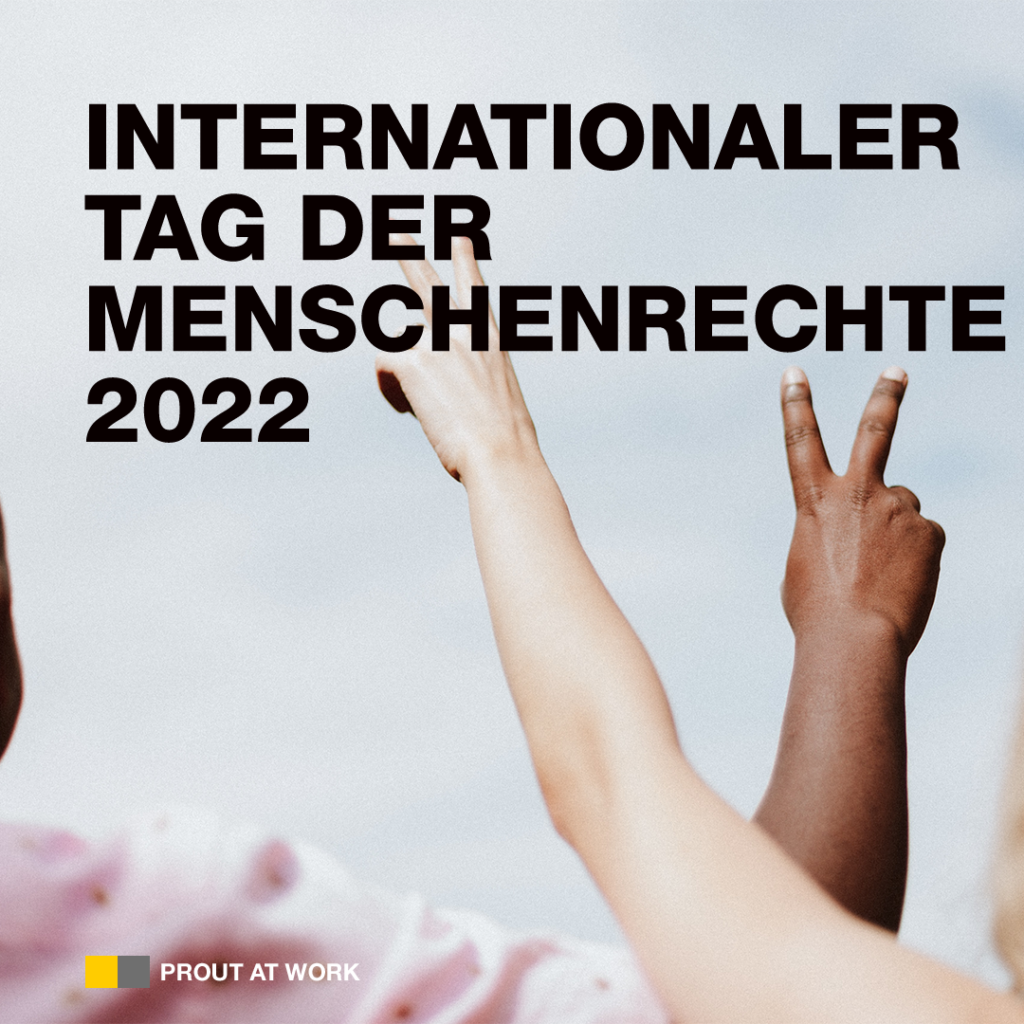 International Human Rights Day is a commemorative day that takes place annually on December 10 and will reach its 75th anniversary next year. In 1948, the United Nations General Assembly agreed on a Universal Declaration of Human Rights, which was signed by 48 countries.
After the end of the Nazi regime and the horrors of World War II, the aim was to create a comprehensive basis for a worldwide understanding in which all people are equal.
The International Declaration of Human Rights in one click (German):
At the heart of this declaration is the universal validity of fundamental rights that every human being has from birth and that are independent of origin, gender, religion, worldview, culture or other affiliations.
The principles laid down include, for example, the right to life, liberty and security, a ban on slavery and torture, freedom of thought, belief and expression, the right to education, work, health and many others, such as the right to citizenship and political participation.
For the first time in history, rights were formulated that should apply equally to every human being. Nevertheless, the Universal Declaration of Human Rights is not binding under international law. It is true that many states (such as the Federal Republic of Germany) have decided to base their constitutions on human rights and thus make them legally binding in part. However, there is no globally valid obligation, e.g. even beyond the United Nations, to observe human rights, nor are there any bodies that could guarantee enforcement.
Especially against this background, the International Human Rights Day is an important moment to remind that these universal rights are far from being universally enforced. Human rights are perhaps the most important yardstick and basis for creating a democratic world in which all people are equal before the state, the law and their fellow human beings. Therefore, we as a foundation also make it clear that our issue, equal opportunities for LGBT*IQ in the (working) world, must be understood as an issue of human rights and human dignity. We join this year's slogan of the International Human Rights Day and stand up for
"Dignity, Freedom, and Justice for All"!
You can find information on this year's slogan and International Human Rights Day at United Nations:
Moving critical Masses
Let's take action together to advance LGBT*IQ issues.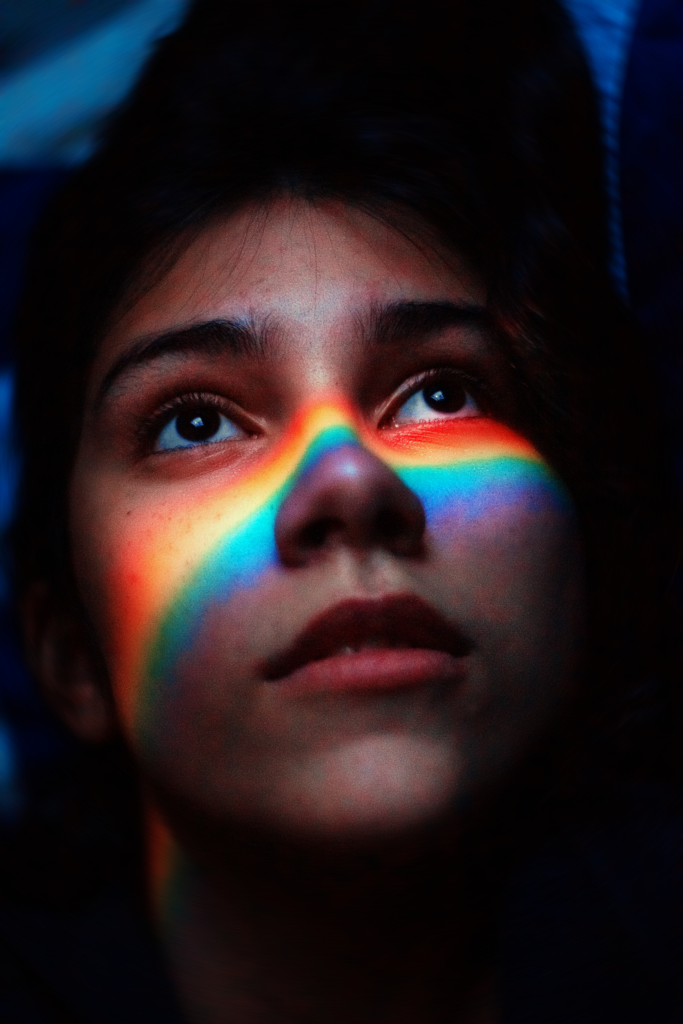 October 19 is International Pronouns Day!
Individual Pronouns are strongly interlaced with the identity and selfgovernment of LGBT*IQ-people. Especially people, who do not strictly experience their gender in a binary sense of male/female, but may identify as genderfluid or nonbinary, use pronouns to express their gender, as not to be judged by their looks, or be misgendered.
In some cases, neopronouns are preferred (for example dey/dem), in other cases no pronouns are used at all, instead their name is used.
Pronouns can help get rid of biases about a persons gender, and they create diversity in the community.
Many people in the LGBT*IQ-Community use them to take a stand against solely binary understanding of gender, and to feel safe and happy with their own identity.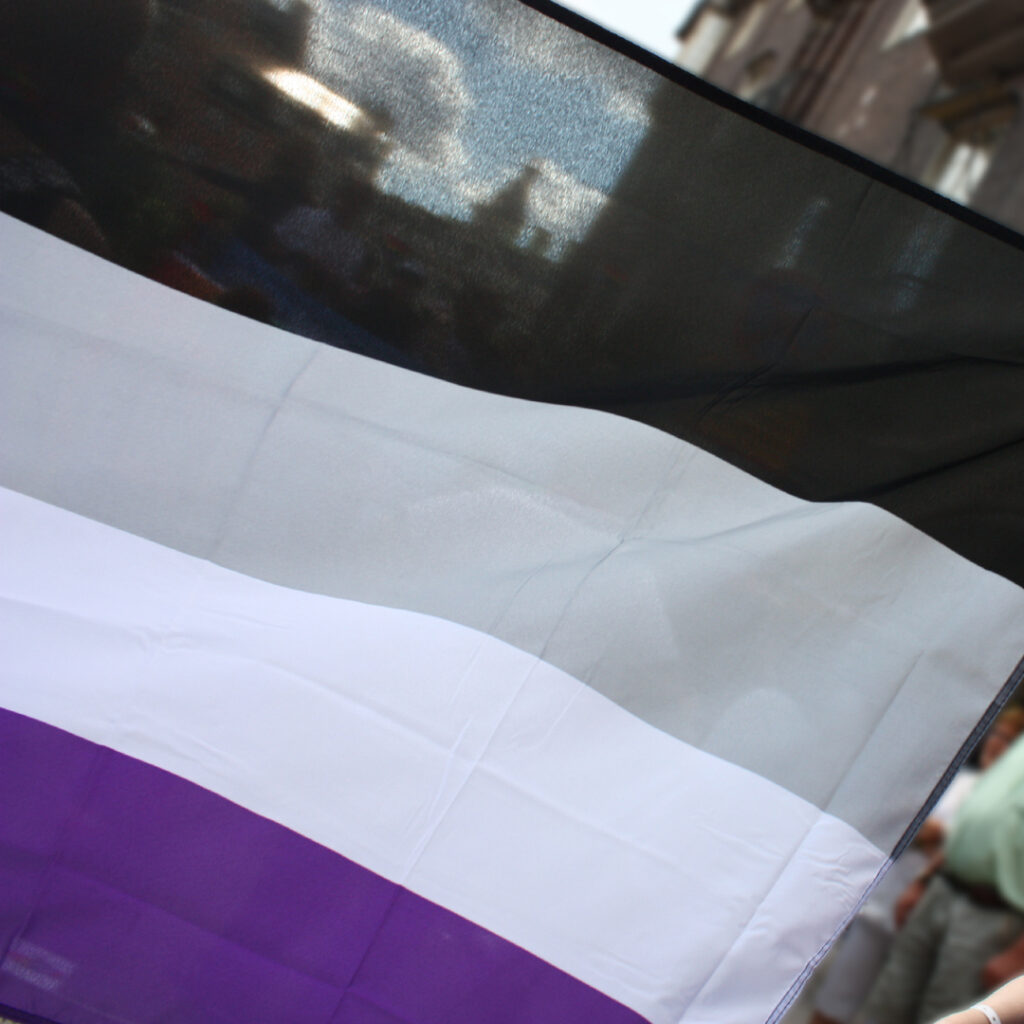 Ace Week (formerly known as Asexual Awareness Week) is celebrated on the last week of October every year since it was founded in 2010. This year it falls on the week of the 24-30. of October. It exists to make asexuality visible and to give asexual people the possibility to air their experiences.
The word "asexual" is derived from the latin prefix "a" or "ab", meaning "none" or "without", and hints at very little or no sexual attraction to others and/or themselves.
Asexuality is not connected to the celibate. that means asexual people don´t actively decide not to have sex due to religious or other reasons. despite being asexual, asexual people can still have sex due veried reasons.
This fact differenciates asexuality from antisexuality, where even the idea of sexual acts is rejected. additionally, asexuality doesnt relate to repressed sexuality or fear. Ace people simply dont feel a desire towards sex. Estimates put around 1% of humanity in the asexuality spectrum.
The symbolism behind the Asexuality flag:
• Black stands for asexuality
• Greysymbolizes the asexual spectrum
• white represents sexuality
• purple stands for community
The symbolism behind the Aromantic flag:
• Dark and light green represent the aromantic spectrum
• white symbolizes platonic relationships
• Grey and black stand for the asexual spectrum
Intersex Awareness Day was founded in 1998 and takes place on the 26. of Oktober every year. This day is supposed to raise awareness for the Inter* sex community, and shed light on their struggles, discrimination and everyday issues. It is derived from the latin prefix "inter" which means "in between".
Intersex is a term to describe every person with biological assets (chromosomal, gonodal, hormonal, anatomical) that have more than only male or female significance. in some cases, intersexual assets might be visible at birth, in other cases theyre not visible until puberty. some hormonal or chromosomal variations might not be visible at all.
Intersex is a term to describe every person with biological assets (chromosomal, gonodal, hormonal, anatomical) that have more than only male or female significance. in some cases, intersexual assets might be visible at birth, in other cases theyre not visible until puberty. some hormonal or chromosomal variations might not be visible at all.
Intersexuality exists in many different ways, cause beside the "standard" sets of chromosomes XX and XY, there are still more ways ( for example XXY) for the chromosomal attributes of a person. there is no "right" way to be Intersex. Intersexuality is due to biological attributes, and differentiates from sexual- and gender identity.
A big step towards freedom and self-decided lives for Intersex people was achieved in 2021, with a new law that forbids genital surgery on Intersex children.