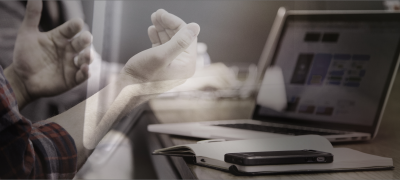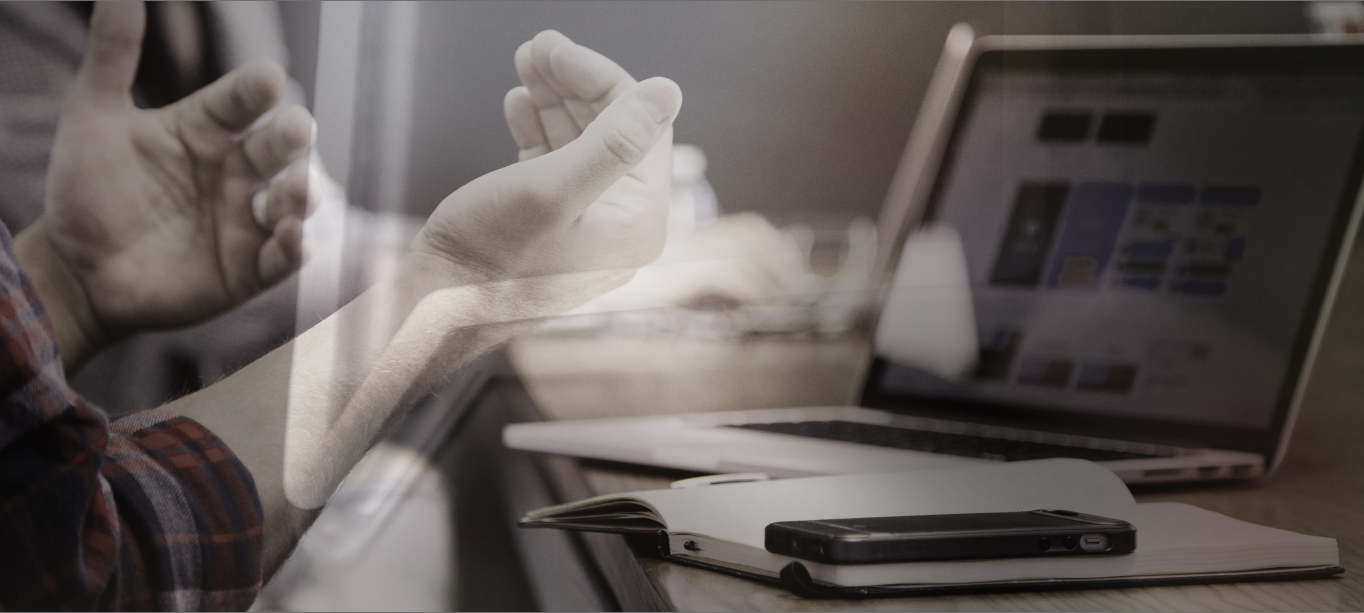 Lobbying work
Allowing blood donations from gay, bisexual and trans* people
Update January 10, 2023
According to current reports, a further step against discrimination against gay and bisexual men and trans* people will be taken from April 1st 2023 and a contribution from the current coalition agreement will be fulfilled. Currently, there is a four-month provision period for "people with sexual risk behavior."
The new regulation would require the Federal Medical Association by law to work with the Paul Ehrlich Institute within four months to adjust the blood donation guidelines to eliminate the four-month deferral period for gay and bisexual men and trans* people due to sexual contact with more than one person. Karl Lauterbach, the Federal Minister of Health, said: "Blood donation is a matter of risk behavior, not sexual orientation. There must be no hidden discrimination on this issue either." With this, Lauterbach makes it clear that the deferral from blood donation is an outdated, discriminatory concept and that the risk behavior (in this case frequently changing sexual partners*) of all people should be valued equally.
WHAT IS THE ISSUE?
Even today, gay, bisexual men and trans* people are de facto not allowed to donate blood in Germany. The requirements of the German Medical Association's "Guidelines on Hemotherapy" state that "individuals whose sexual behaviour carries a significantly increased risk for the transmission of severe blood-borne infectious diseases such as HBV, HCV or HIV compared to the general population" may not donate blood for four months.
This includes "heterosexual individuals with sexual risk behaviours such as sexual intercourse with frequently changing partners, individuals who offer sexual intercourse for money or other benefits (such as drugs) (male and female sex workers), men who have sexual intercourse with men (MSM) and transsexual individuals with sexual risk behaviours."
While heterosexual individuals are only required to defer their blood donations for four months if they frequently change sexual partners, the deferral period for gay and bisexual men as well as trans* people (who are legally – still – considered men and to be having sex with men) applies if they have sexual intercourse with more than one partner. Only with proof of a monogamous relationship can this deferral be avoided.
WHY IS THAT IMPORTANT TO US?
As a foundation for more equal opportunities for LGBT*IQ in the workplace, we act as a think tank and advisor for a multitude of companies. They consider themselves responsible for offering their employees an open, diverse work environment that values and supports their individuality and diversity. To that end, they take a stand against prejudice and discrimination – regardless of gender, nationality, ethnic, cultural or social background, religion and beliefs, physical or mental abilities, age, sexual orientation and gender identity.
As part of their responsibilities to society, these same companies regularly offer the opportunity to donate blood on their premises – with employees naturally invited to participate. However, due to the Guidelines on Hemotherapy, this regularly leads to the stigmatisation and exclusion of gay, bisexual and trans* employees, putting companies into the awkward position of having to weigh their responsibilities to society against protecting their employees from discrimination. Should their own employees be openly exposed to discrimination? Should they stop offering blood donations on their premises altogether?
Against this background, German companies have joined forces with PROUT AT WORK in demanding that decision-makers take a clear stand and put an end to discrimination.
HOW CAN WE DO BETTER?
It goes without saying that the health and physical integrity of patients relying on blood donations must be the number one priority. At first glance, the desire to keep blood reserves safe through a targeted selection of donors seems understandable and efficient. However, on closer inspection, it becomes obvious that selecting donors on the basis of their sexuality is currently more based on prejudice than facts.
There are more efficient ways of ensuring the safety of blood reserves than drawing conclusions about risk awareness based on sexual orientation
Targeted interviews with donors – regardless of their sexual orientation – would make it possible to paint a clearer picture of individual sexual behaviour. Questions about monogamous relationships, the last change of sexual partners and practicing safer sex would then form the basis for selecting potential donors based on facts rather than assumptions.
The deferral period of four months could also be reduced without forfeiting the safety of the blood supply. Other countries with high health standards demonstrate that the imperative of safety can also be achieved with a shorter deferral period. Our position paper lists a number of examples of how other countries handle this.
OUR DEMANDS
In particular in times in which securing the blood supply increasingly becomes a challenge, we believe expanding the donor pool is a goal-oriented solution. But it's not just efficiency that should be paramount here – first and foremost, this is about humanity. Solid strategies are based on facts, not prejudice.
We demand a modernisation of the blood donation guidelines that includes a clear stand against stigmatisation and for inclusion.
We demand that the German Medical Association and other responsible actors change the Guidelines on Hemotherapy to end the exclusion of gay and bisexual men and trans* individuals.
It is possible to reconcile the safety of the blood supply with the aspiration of freedom from discrimination. Other countries have already demonstrated this – it's time for Germany to follow suit.
SUPPORTERS:
19 companies have followed our call to end the discrimination of sexual minorities with regards to blood donations and signed the position paper. Thank you for your support!
Update November 24, 2022
In August of this year, the government was asked to take further steps against discrimination against gay and bisexual men as well as trans* people, but they are not prioritizing the issue of blood donation at the moment. However, we hope that the action plan "Queer Life", which was published on November 18, will bring this important topic back into the focus of the federal government and thus the discrimination of gay and bisexual men as well as trans* persons in the field of blood donation can come to an end. As a positive example, only recently our neighboring country Austria went ahead. There, the so-called "3x3x3 regulation" came into force in August 2022. This means that people – regardless of gender or sexual orientation – who have had sex with three different people within three months will be excluded from donating blood for three months.
update september 24, 2021
The German Medical Association has updated and published the new hemotherapy guideluine in cooperation with the Paul-Ehrlich-Institute. The new guideline sets a deferral period of four months for people with sexual risk behaviours. These still include sexual intercourse with more than one gay or bisexual man as well as sexual intercourse with one trans* person. However the deferral does not apply to men in a monogamous relationship.
Update june 15, 2021
Following a report from watson.de the working group blood has suggested a new regulation of the hemotherapy guideline: According to this report the deferral period for homosexual and bisexual men to donate blood is to be reduced to four months (and would not apply in committed, monogamous relationships). We see this as an important step on the way to a discrimination-free guideline and want to thank the many dedicated people in economics, society and politics who work with us in diverse initiatives for the change of the hemotherapy guideline. We count on the German Medical Association to agree to this proposal of the working group blood and to pave the way for a new regulation. Nevertheless, we are still far from reaching our goal: Because only if the regulation of the guideline applies to everybody equally, regardless of their sexual orientation and gender identity, we are able to talk about a discrimination-free blood donation. We are looking forward to read the complete suggestions of the working group blood, because we still have questions: To what extent are trans* people included in the new regulations? Are regulations regardless of sexual orientation and gender identity planned? Are mandatory regulations for the use of the most modern medical testing methods included?
update March 24, 2021
After requests of the parliamentary parties Bündnis 90/Die Grünen and FDP a hearing of the health committee took place on march 24 regarding blood donations. Besides representatives of the German Hemophilia Society to fight blood diseases, the German Medical Association, the LSDV (the German Association of Lesbians and Gays) and the German Aids-Help the PROUT AT WORK-CEO Albert Kehrer was also invited as an expert. The "expert dispute over the approval for blood donation" as well as our following talk with Nikita Baranov is now available online.
Update November 12, 2020
The consultations between representatives of the Paul-Ehrlich-Institute, the German Medical Association and the Ministry of Health on the hemotherapy guideline have not (yet) reached a conclusive result. Therefore, unfortunately, everything remains the same for the time being and the de facto blood donation ban for gay and bisexual men and trans* persons remains in place for the time being.
In a public letter, we had again advocated changing the hemotherapy guideline. A new meeting of the responsible parties is scheduled for January 2021. Even though we had hoped for a different outcome of the consultations, we will continue our commitment and continue to campaign against the discriminatory regulations. Our position paper can be signed by further companies on an ongoing basis.
UPDATE NOVEMBER 11, 2020
Even if many things seem to be on hold in the time of Corona – there is new movement in the discussion about if and under which conditions gay and bisexual men and trans* people are still going to be excluded from the opportunity to donate blood or not.
Especially during the Covid-19 pandemic the supply of blood products declines immensly and donations are needed urgently. Therefore the question, why homo- and bisexual men and trans* people are de facto excluded from donating blood due to the deferral period of one year after the last sexual intercourse, is more current and urgent than ever.
Recently represantatives of the Paul-Ehrlich-Institute and the German Medical Association met, to consult about a new hemotherapy guideline and also a possible shortening of the deferral of gay and bisexual men and trans* people. Results from this meeting are sadly not public yet- but this does not prevent us from drawing attention to our demands once again. The PROUT AT WORK-Foundation has send a public letter to the Paul-Ehrlich-Institute and the German Medical Association yesterday.
Together with other dedicated people we are making a sustained effort to enable companies in Germany to perceice their social responsibility, for example by supporting blood donations on company campus, while at the same time fulfilling their legal obligation to provide a discriminaton-free working environment.

WOULD YOU LIKE TO TAKE A STANCE AS WELL?
If you would like to speak out against the discrimination of sexual minorities as well, you will find our position paper here. For more information, feel free to contact us.