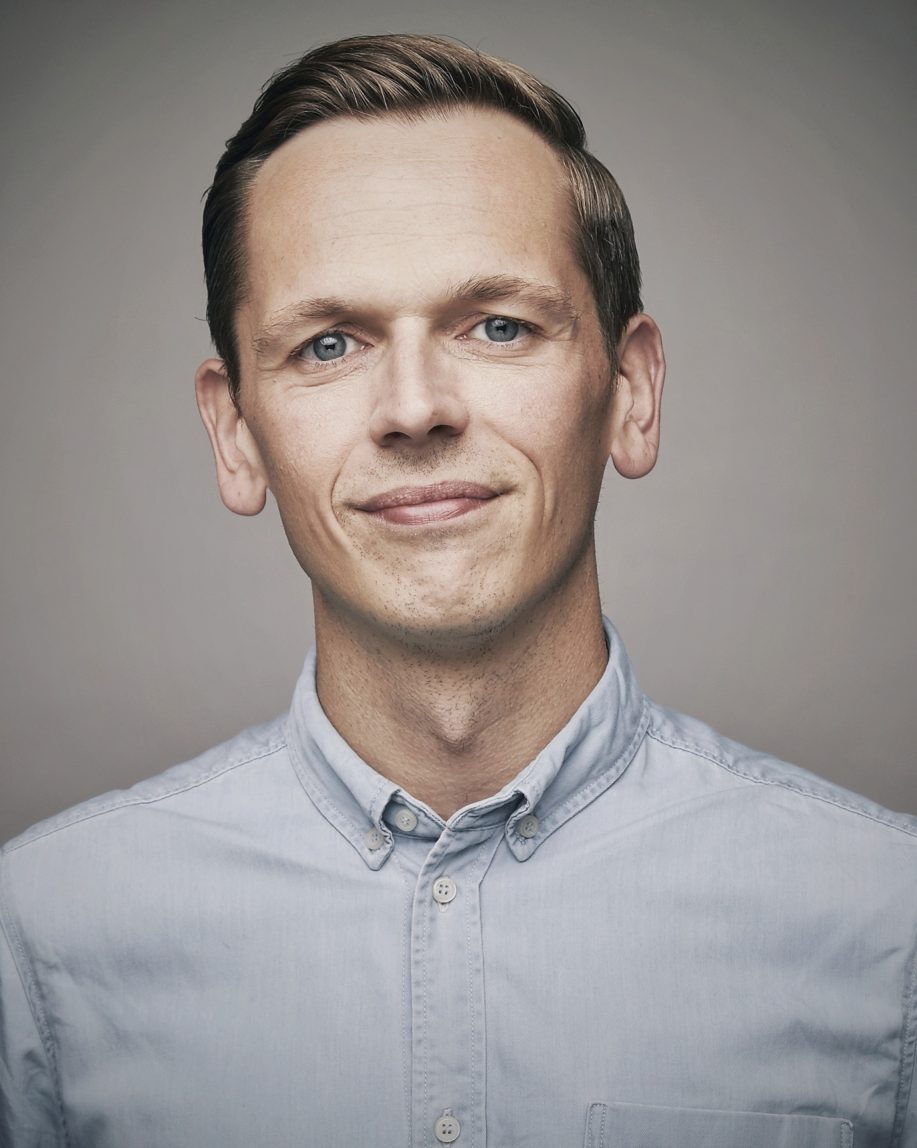 PROUT EMPLOYER OTTO
"That's why for me, MORE* is a very clear signal to the outside world – a signal that shows that in the Otto Group we will […] continue to be a liberal-minded, tolerant corporate group of many colours."
Ingo Bertram is OTTO's press spokesman and co-founder of MORE*, the Otto Group's LGBTIQ network. Previously, Mr Bertram, who was born in Bremen, was head of Corporate PR & Content in the corporate communication department of the logistics service provider Hermes and worked as a PR consultant for international brands and groups.
You're a very young network – only founded in 2019. Tell us how your initial idea led to the network being formed and how the first activities came about.
Ingo Bertram: The Otto Group has long been a supporter of diversity – explicitly including LGBTIQ. A good example of this is our cooperation with Hamburg Pride, which started in 2017. Nevertheless, the Group had no official structure that specifically allowed LGBTIQ people to join together and that promoted queer topics and coordinated activities. Nor was there a central voice representing the interests of our queer colleagues. This is precisely why in May 2019 we established MORE*, a queer network in the Otto Group. At the end of July, to coincide with Hamburg Pride Week, we officially launched the network – and the first thing we did was turn the OTTO campus into a sea of rainbows, including a rainbow zebra crossing and a huge rainbow cake, through a range of activities. Incidentally, the zebra crossing is now a permanent feature on our campus, as is the rainbow flag in front of our main entrance. The cake, however, was gone within two hours!
"Whether MORE* will be a lasting success in the Otto Group depends primarily on how deeply we can anchor our vision in the group and in the mindset of our staff."
Which challenges did you face? Where did you get support from?
Ingo Bertram: Right from the time we established the network, we received a delightful amount of encouragement and support, not only from direct colleagues, but explicitly also from the highest management levels. I sometimes had the impression that many people were merely waiting for a queer network to finally be launched. Ultimately, our biggest challenge was therefore not only to officially establish the network within a few weeks, but also to organise a launch that met our own high standards – and to do all this without neglecting our main jobs. I was blown away by the fact that we had already got more than 150 MORE* supporters within 48 hours of the official launch on 29 July.
With Gesa Heinrichs as Executive Sponsor, you have an enormously committed person on board. To what extent does this help you in your work?
Ingo Bertram: Whether MORE* will be a lasting success in the Otto Group depends primarily on how deeply we can anchor our vision in the group and in the mindset of our staff. A prerequisite for this is that we can motivate as many colleagues as possible to help shape the work of our network proactively and drive forward ideas. Of course, it's helpful for MORE* to also have committed members and supporters at higher management levels, such as Gesa Heinrichs or our patron Katy Roewer, the member of OTTO's management board with responsibility for Service & HR. This gives us better access to top management and can make coordination easier. What is ultimately decisive, though, is that our ideas, visions and wishes take hold within the company, irrespective of any hierarchies. And for this goal we need every single person.
Why is supporting LGBT*IQ people a matter that is close to your heart?
Ingo Bertram: I'd like to answer this question both from a personal view and from the perspective of society as a whole. Speaking personally, the answer is obvious because – just like many other initiators and supporters of MORE* – I am queer myself and naturally I want to work in a company that treats its employees equally without reservation, regardless of gender, religion, skin colour or sexual identity. However, this always works best when there are people in a company who are committed to diversity and set a good example. This is precisely what we want to do with MORE*.
On the other hand, what's at least as important to me is the appeal such a commitment can have beyond one's own job. In Germany and in many other countries, we are experiencing a partial rollback of society. Right-wing populist ideas are gaining influence, mostly at the expense of minorities, and these include not only refugees, Muslims or Jews, but also queer people. I can't and won't stand by and watch this happen, either in my personal life or at work, and this is how many others here feel, too. I am convinced that in this discourse, companies have a growing social responsibility and must actively take a stand in favour of diversity. That's why for me, MORE* is a very clear signal to the outside world – a signal that shows that in the Otto Group we will not surrender to this rollback and will continue to be a liberal-minded, tolerant corporate group of many colours.
What are the next steps, and what are your wishes and goals for the network?
Ingo Bertram: Globally, more than 50,000 people work for the Otto Group. The biggest challenge and thus the most important goal for us will be to reach as many of these people as possible. This sounds trivial at first, but it isn't. In the coming months, we will therefore begin by redoubling our efforts to build up an internal network between our more than 120 group companies, both digitally and using regular dialogue formats. At the same time, we want to promote awareness of queer topics internally in various areas, whether it's in marketing and purchasing, in our online shop teams or in the recruiting process. I think we're already on the right track.
Many thanks for talking to us, Ingo!