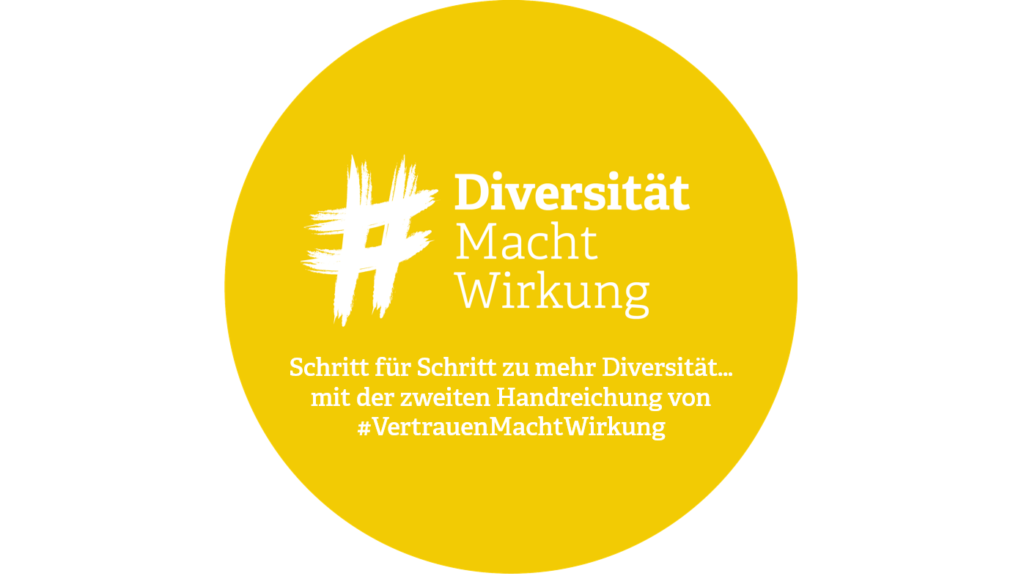 Diversity-conscious work is a cross-sectional sociopolitical task and should be a matter of course – also in foundations. The handout "DiversitätMachtWirkung – Schritt für mehr Diversität" shows how this can be achieved, with insights into various foundations, practical advice and reading tips. Also: tips for discrimination-free recruiting from our board member Albert Kehrer!
The Diversity Handout is available for download now.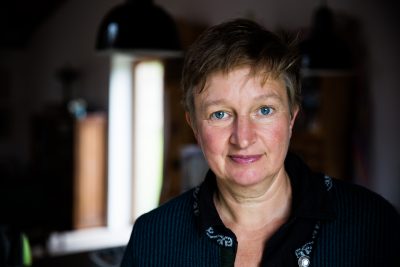 A talk with… Ise Bosch
"Dismantle what's left of our own prejudices!"
Ise Bosch is the founder and CEO of Dreilinden gGmbH in Hamburg, an organisation that advocates for the rights of lesbian, bi, trans* and inter people, women, and girls, and a co-founder of the women's foundation filia.die frauenstiftung.
The certified eco investment advisor publicly supports a responsible and sustainable wealth management. In 2003, she and other women founded a network for heiresses, Erbinnen-Netzwerk Pecunia e. V. Her book "Besser spenden! Ein Leitfaden für nachhaltiges Engagement" ("Donating better! A guide to sustainable commitment") was published by C.H. Beck in 2007, and her book "Geben mit Vertrauen" ("Giving with Trust") was released in 2018.
In 2017, Ise Bosch received the Transformative Philanthropy Award of the Astraea Lesbian Foundation for Justice in New York City. In 2018, she was awarded the German Female Founders' Prize.
Ms Bosch, why are you and your organisation Dreilinden advocating for LGBT*IQ people worldwide?
Ise Bosch: The question really should be: Why aren't more people and institutions advocating for them? LGBTIQ people are among the most at-risk social groups by any measure. Trans women are almost fifty times more likely to be HIV positive than the population average, for example, and hardly anyone makes more suicide attempts than young LGBTQ people. Yet Dreilinden is one of only two foundations in Germany specialising in this field and supporting it internationally. German funding for this cause worldwide – including public subsidies – amounted to a modest 3.1 Mio. Euros in 2016. This includes 684.000 Euros from Dreilinden, which is more than the Ministry for Development is dedicating to the issue.
One of the issues we will discuss at our 2018 PROUT AT WORKconference is the situation of LGBT*IQ people in Russia as well as in Africa and the Arab world. Where do you see differences in working towards equality within the various global regions? Where do you see commonalities?
Ise Bosch: Any answer to this will have to be very general, and there will always be counter examples. But we generally find that cultures with a strong religious influence tend to reject gender diversity – not just Islam, but Catholic and evangelical Christian religions as well. So-called persecutor states with severe legal discrimination up to and including the death penalty for sexual acts between men can mostly be found in formerly colonised countries. The roots of persecution stem from colonial times – their moral laws are often still those of the colonial powers! They are an enormously powerful legacy of missionary work – by us Europeans. Structural social discrimination makes life for queer people just as dangerous as legal discrimination – in particular if a culture is strongly patriarchal, like many societies in the former Eastern Bloc, notably in Russia, Ukraine and the Central Asian republics. And where a society closes itself off and becomes more nationalistic and militaristic, gender binarity is enforced, and that invariably happens at the expense of sexually and gender-diverse people.
In your view, is there a corporate responsibility for LGBT*IQ people worldwide?
Ise Bosch: Of course! For one thing, it is simply part of their responsibility for their employees – whether these belong to the "community" themselves, or their friends or relatives do, or they simply want the freedom to grow as individuals. Companies obviously have an interest in their employees' wellbeing, not just because productivity will suffer otherwise but simply because of their responsibility as employers. And that means they also have an interest in more liberal laws. The fact that some employees cannot be posted to Singapore because of its discriminating laws is unacceptable. But as long as these laws and social taboos exist, these employees need points of contacts within their companies who can advise them confidentially. To do this, companies must make their support for diversity and their efforts to gain the required expertise very clear. After all, it's not just about the small number of gay and lesbian people or the even smaller number of trans and inter people, it's about development opportunities for everyone. Sociology now knows that significantly more people change their sexual orientation during their lifetime than previously assumed.
In a 2016 study, the Center for Talent Innovation stated that companies should not underestimate the influence of their economic power in the struggle for legal equal opportunities for LGBT*IQ people. Where do you see concrete scope for action for globally operating companies?
Ise Bosch: In at least two respects: First of all, they can offer non-discriminatory jobs, and, in case of a conflict, protection. Secondly, they have very special access to local administrations, governments etc. Not just for formal interventions – via their connections as well. Powerful "expatriates" in particular meet people with all kinds of influence and can, or could, provide assistance like almost nobody else. Not just in emergency situations, obviously, but with regards to broadening horizons as well, through their more liberal attitude. Homophobia and transphobia have a strong component of plain ignorance – people aren't familiar with the issue, they have questions, but they don't ask them openly because they feel insecure and are afraid of some kind of "contagion". We have to create situations that allow legitimate questions to be asked, and we need to answer them. Naturally, a face-to-face conversation and a confidential setting are the best way to do this. People with a certain standing are also in a position to change biographies for the better, even if they aren't part of the "community".
We live in ambivalent times. In the fourth edition of your Rainbow Philanthropy, you described both a growing understanding that discrimination against LGBT*IQ people is unjust and the fact that their situation is becoming no less, if not more, precarious. What can each of us do individually to make the world a better place for LGBT*IQ people?
Ise Bosch: Dismantle what's left of our own prejudices! Dare to ask our own critical questions: At what point do I get embarrassed, where do my fears lie? And then speak out publicly regardless. And build real friendships. Personal friendships are an irreplaceable asset in being able to stand up for people who are different with regards to gender or sexuality. And much of it is transferrable, it applies to China just as much as it does to Chemnitz.
What do you think the future holds for the equality of LGBT*IQ human rights?
Ise Bosch: As far as this issue is concerned, globalisation is particularly powerful, and certainly irreversible. People have always expressed themselves diversely with regards to gender – but now it gets captured everywhere across our media and thus becomes visible. I expect a back and forth battle for many, many years to come, between those who feel threatened and fight this diversity, and young people who simply are who they are. However, their tools have become more powerful. I believe that in the not too distant future, "community" and help will be accessible for all gender-diverse people in some way. Even if our democratic systems are currently becoming increasingly precarious – this medial, lived diversity won't go away. For individuals, this will be a massive step forward compared to now where most young gender-diverse people still believe they are the only ones with this "defect".