The German Diversity Day takes place every year and is a initiative of Charta der Vielfalt e.V.. Companies and organizations across Germany participate with a wide range of online and offline activities on diversity – whether for their own employees or the general public. The aim is to bring diversity in all its dimensions into focus in the workplace. This year, the 9th German Diversity Day (#DDT21) will take place on May 18 and all actions will be collected digitally under the hashtag #VielfaltVerbindet. All further information about the day of action can be found on the website of Charta der Vielfalt e.V..
We are in!
We will guide you through our seven HOW TO guides for #DDT21 on our website and social media. The guides highlight social changes from a business perspective. They show options for action that put companies and organizations on the safe side while also taking into account the needs of employees. Gain insights into topics such as "Same-sex marriage" "The third gender option" or learn something about gender-inclusive language with our "Sprechen Sie LGBT*IQ" guide.
HOW TO – our lgbt*iq guides
HOW TO NO. 1 | GERMAN
Same-sex Marriage and What it Means for Businesses
Dear businesspeople and other interested parties, we would like to provide you below with a short guide regarding the changes you can expect in everyday business life as a result of marriage equality and how you can respond to them.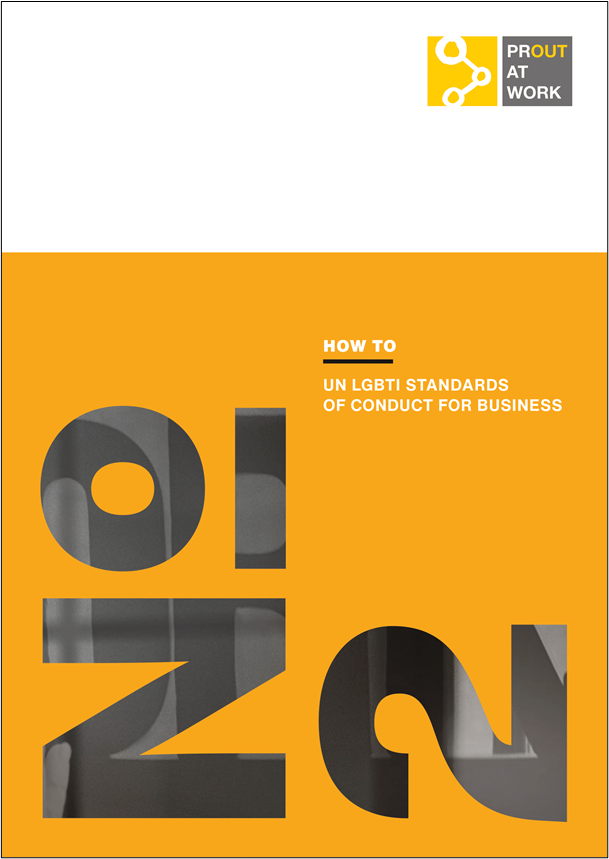 HOW TO NO. 2 | GERMAN & English
UN LGBTI Standards of Conduct for Business

A theoretical overview of the UN LGBTI Standards of Conduct for Business and practical suggestions for implementation in everyday business life.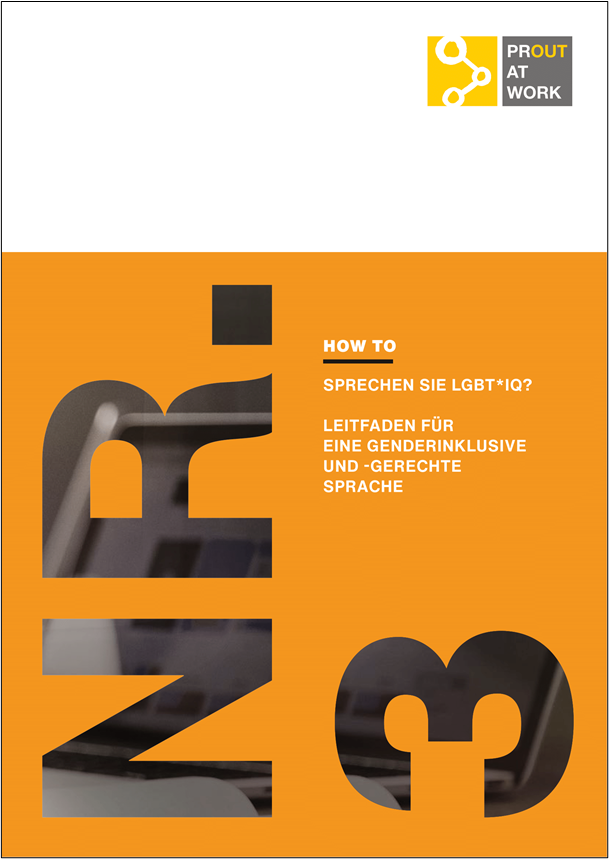 HOW TO NO. 3 | GERMAN
Do You Speak LGBT*IQ?
Language is much more than just a way to express ourselves – it's also a mirror to our society. It tells us who is truly considered a full member and who is only included as a footnote. If you want to know how everyone can be included linguistically, you will find practical everyday answers and examples in this guide.
HOW TO No. 4 | GERMAN & ENGLISH
LGBT*IQ FOR BEGINNERS. WHY DIVERSITY IN THE WORKPLACE PAYS OFF. A GUIDE FOR EMPLOYERS.
The perfect piece of reading for all employers who have understood that they will meet LGBT*IQ topics all over their company. A beginner's guide from A as in acronym (what does LGBT*IQ actually mean?) to Z as in zero disturbances concerning personnel development. It will then be clear why the commitment to equal opportunities in the workplace is financially and culturally worthwhile and how diversity can materialize into minds and structures.
HOW TO No. 5 | GERMAN & ENGLISH
LGBT*IQ FOR EMPLOYEES. LGBT*IQ – AND YOU? COMING OUT FOR INSIDERS.
With this guide, we primarily address members of the LGBT*IQ community who wish to appear with their whole self in their everyday work. The guide provides answers to important questions and practical tips for coming out at the workplace.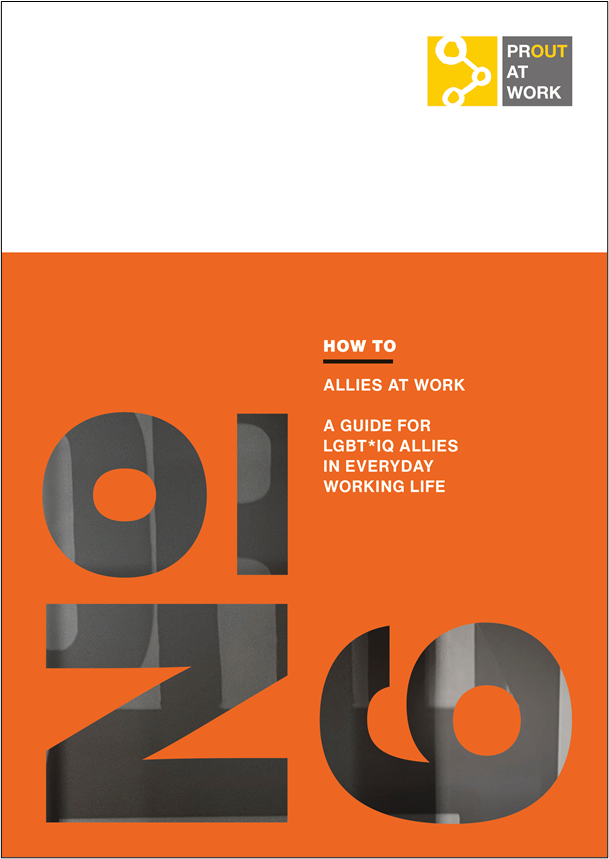 HOW TO No. 6 | GERMAN & ENGLISH
ALLYSHIP. ALLIES AT WORK. A GUIDE FOR LGBT*IQ ALLIES IN EVERDAY WORKING LIFE
Anyone can be a LGBT*IQ ally anytime and anywhere – that is the ideal case! This guide is primarily aimed at the situation of employees. We show, where they can find other LGBT*IQ allies in their company and give them concrete recommendations for successful cooperation.
HOW TO No. 7 | german
THE THIRD OPTION AND ITS IMPLEMENTATION IN COMPANIES.
What does gender mean? What is the introduction of a third gender option all about? And what does it mean for employees and employers? In this guide, we have collected answers – as well as measures to implement the law in companies and create an open work culture.