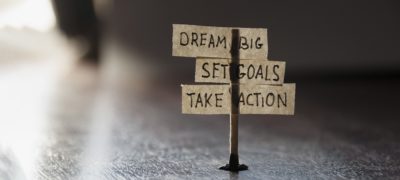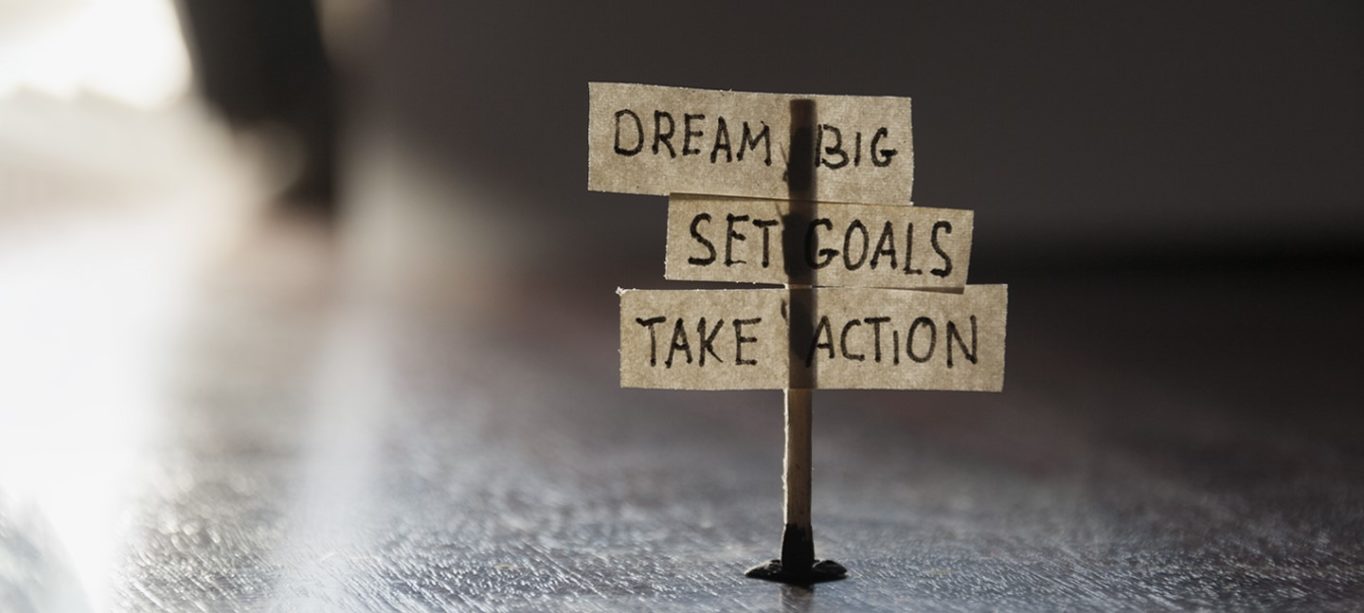 PROUT PERFORMER
The judging panel
We try to ensure an objective view through a diverse composition of the judging panels in order to evaluate the top positions appropriately.
The evaluation of our seven lists is divided between two equal judging panels.
One reason for this is that some members of the Executive Jury are nominated for the PROUTExecutiveAllies list and therefore should not evaluate themselves.
The Executive Jury evaluates:
PROUTExecutives
PROUTinSMEs
PROUTVoices
The Community Jury evaluates:
PROUTExecutiveAllies
PROUTinMediaArtCulture
PROUTinthePublicService
PROUTPoliticians
Members of the Executive Jury
Evaluation of the top candidates of PROUTExecutives, PROUTinSMEs and PROUTVoices.
© Henning Ross
Andrea Euenheim
CHRO & Labor Relations Director at METRO

Andrea Euenheim has been a member of the Management Board and Labor Relations Director of METRO AG since November 1, 2019 and is appointed until October 31, 2022.
Prior to this, she had been with Amazon in Seattle, USA, since October 2015, first as Director HR of Global Consumer Goods Retail and since the end of 2017 as Director Global Expansion, Mergers and Acquisitions (M&A) HR. Before moving to the USA, Andrea Euenheim was responsible for HR management at Amazon Europe since 2007.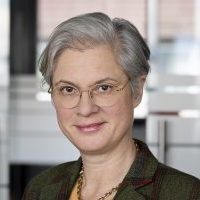 © Berliner Verkehrsbetriebe
Eva Kreienkamp
CEO of Berliner Verkehrsbetriebe (BVG)

Graduate mathematician with three careers: Senior Vice President at Allianz Group, gender and diversity expert and currently working as the CEO of Berliner Verkehrsbetriebe. 1st Place OUT EXECUTIVES 2019.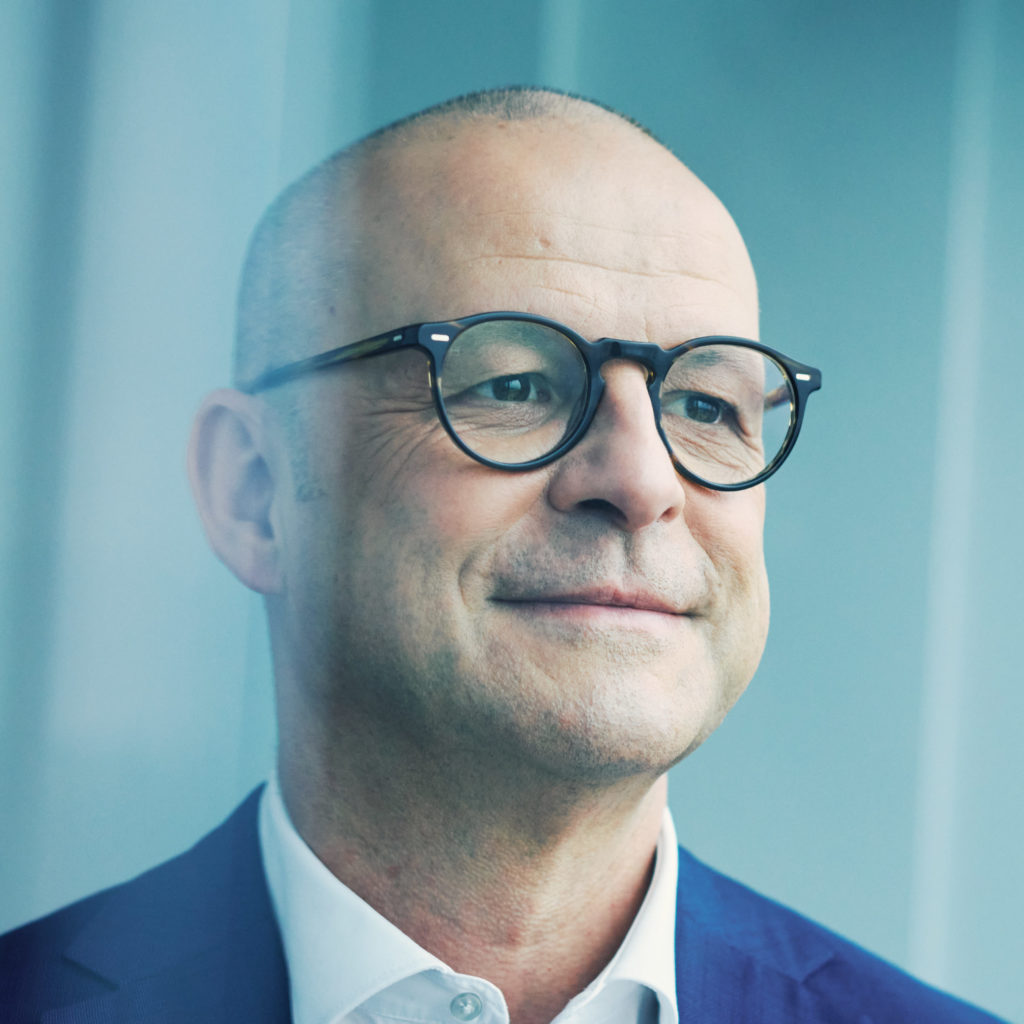 © Deutsche Bahn AG/Urban Zintel
Martin Seiler
Member of the Management Board for Human Resources and Legal Affairs at Deutsche Bahn AG

Martin Seiler has been the Board Member for Human Resources and Legal Affairs at Deutsche Bahn AG since 1 January 2018. Before joining DB, he held various HR positions at Deutsche Telekom since 2010, most recently as Managing Director Human Resources and Labour Director as well as Spokesman of the Management Board of Telekom Training. He began his professional career in 1980 at Deutsche Post. There he was, among other things, a member of the European Commission's "Social Dialogue" and took on various management functions from 2003.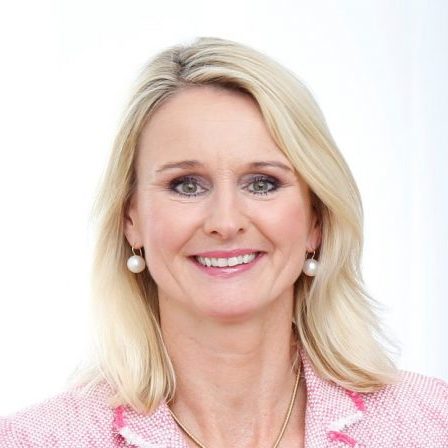 © Continental
Dr. Ariane Reinhart
Member of the Management Board for Human Resources and Director of Labor Relations at Continental
Dr. Ariane Reinhart, born in Hamburg in 1969, studied law from 1990 to 1998 and received her doctorate in law in 2000. From 1998 to 1999 she worked for the International Labour Organization in Geneva in the area of Labour Law and Labour Relations. From 1999 to 2014 Reinhart held various positions for the Volkswagen Group, including Head of Group Management Development Sales and Marketing and Member of the Board (Human Resources) of Bentley. Since October 2014, she has been a Member of the Management Board for Human Resources and Labour Director of Continental AG in Hanover.
© Commerzbank
Albert Reicherzer
Divisional Director Group Organisation & Security at Commerzbank
Albert Reicherzer has headed the Group Organisation & Security division of Commerzbank as Divisional Board Member since 2014. Before that, the 57-year-old had been responsible for Group Human Resources at Commerzbank since summer 2009. Born in Munich, Reicherzer began his career at Commerzbank in 1979 with an apprenticeship as a banker. From 1983 to 1997, Reicherzer worked primarily in management positions at Commerzbank Munich. He then headed the Back Office Centre South, also in Munich, for over eight years before taking over as Head of Transaction Banking Back Offices at Commerzbank in 2006.
MEmbers of the Community Jury
Consisting of representatives of the LGBT*IQ community.
Evaluation of PROUTExecutiveAllies, PROUTinMediaArtCulture, PROUTinThePublicSerivce and PROUTPoliticians.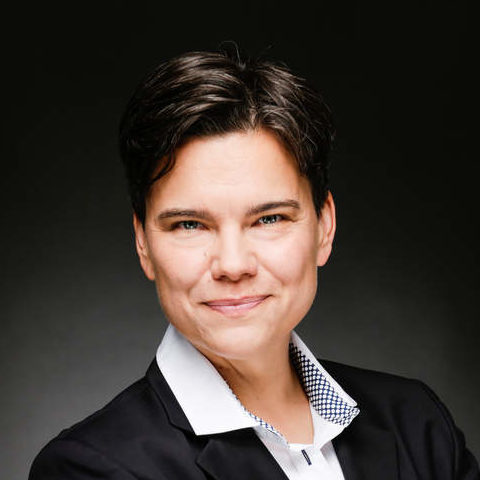 © Patricia Schaller
Patricia Schaller
Board Member at Wirtschaftsweiber e.V.
Patricia Schaller has been Head of Rail Services Sweden at Schenker AB in Stockholm since 1 February 2020. She is responsible for the sale of international rail freight transport and multimodal transport and logistics solutions.
Since 2019, she has been a board member of Wirtschaftsweiber e.V., the nationwide network of lesbian professionals and managers in Germany. Her focus here is on committee work as well as strategic and international cooperation. She is also involved in the network "Women at Deutsche Bahn" and railbow, the LGBT network of Deutsche Bahn AG.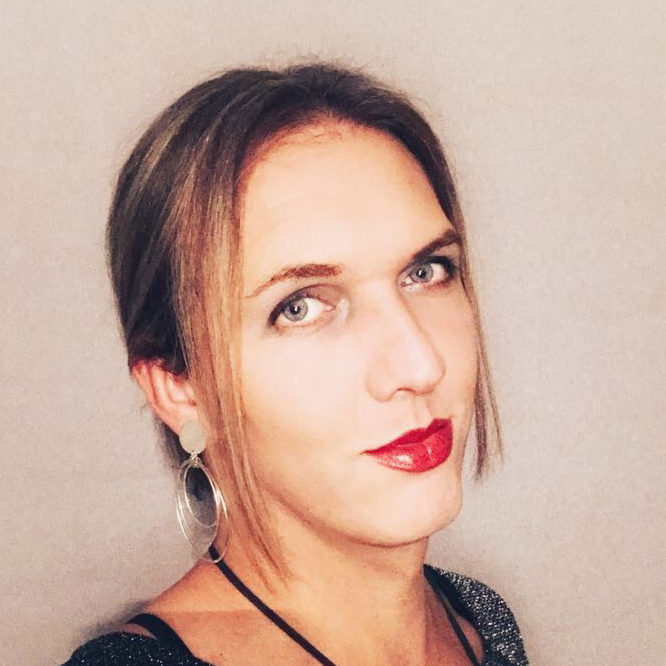 © Julia Monro
Julia Monro
Human rights activist / Public Relations at dgti e.V.
Julia Monro is a human rights activist committed to improving the lives of trans people. As a freelance journalist, she contributes to an improved perception of LGBTI issues. She supports the German Society for Transidentity and Intersexuality in public relations work, does educational work at schools as a lecturer and is in exchange with the federal government for new legislative projects. The magazine GoFeminin.de named her one of the top 5 most impressive women of 2020, alongside US Vice President Kamalla Harris.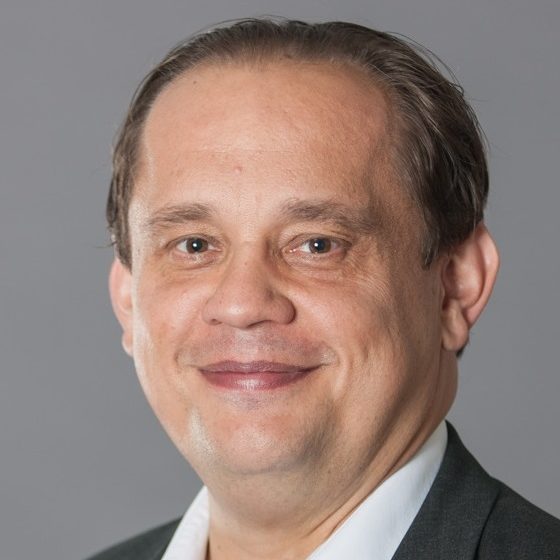 © Jean-Luc Vey
Dr. Jean-Luc Vey
Board Member at PROUT AT WORK-Foundation
Dr Jean-Luc Vey is co-founder and board member of the PROUT AT WORK Foundation. Born in France, he studied electrical engineering and physics in Paris and has lived in Germany since 1995. In 1999, he moved to the IT department of Deutsche Bank, where he has worked as Innovation Manager since 2010.
He is a co-founder of dbPride Germany, the LGBT*IQ employee network of Deutsche Bank AG, in which he was actively involved for many years as a member of the steering committee. As a nationally and internationally recognised diversity expert, he has been honoured many times for his commitment, including being named on the Financial Times' LGBT Future Leader List.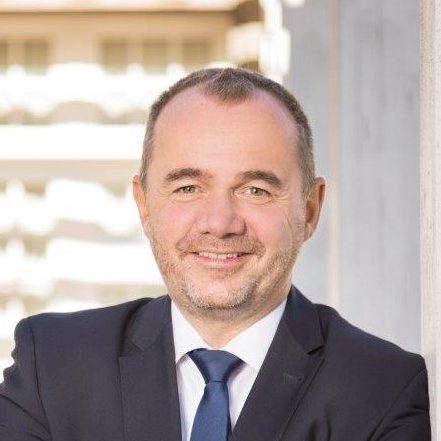 © Holger Reuschling
Holger Reuschling
Board Member at Völklinger Kreis e.V.

Holger likes to describe himself as a "banker without a bank". After more than 30 years at Commerzbank, including over 20 years as director of large sales units, he set up his own business in mid-2019 under his brand "anders erfolgreich" as a start-up and SME coach in the middle of the Rhine-Main metropolitan region to provide founders, start-ups and SMEs with his expertise from the engine room of a bank in all financial matters. Holger is known to many in the LGBTIQ scene not only as a successful banker, but also as the former spokesperson for Commerzbank's LGBTIQ network Arco. While still a banker, he was twice part of Germany's TOP 100 Out Executives list, was a member of the RAHM jury and, as spokesperson for Arco, played a key role in developing the network into a career network within Commerzbank. Since October 2020, Holger has been responsible on the board of the Völklinger Kreis, the professional association for gay executives and self-employed people, for the Future Leaders programme, which supports young gay talents with mentoring, training and coaching to launch their careers. As a VK representative, he has been an advisory board member of the Prout at Work Foundation since the beginning of 2021.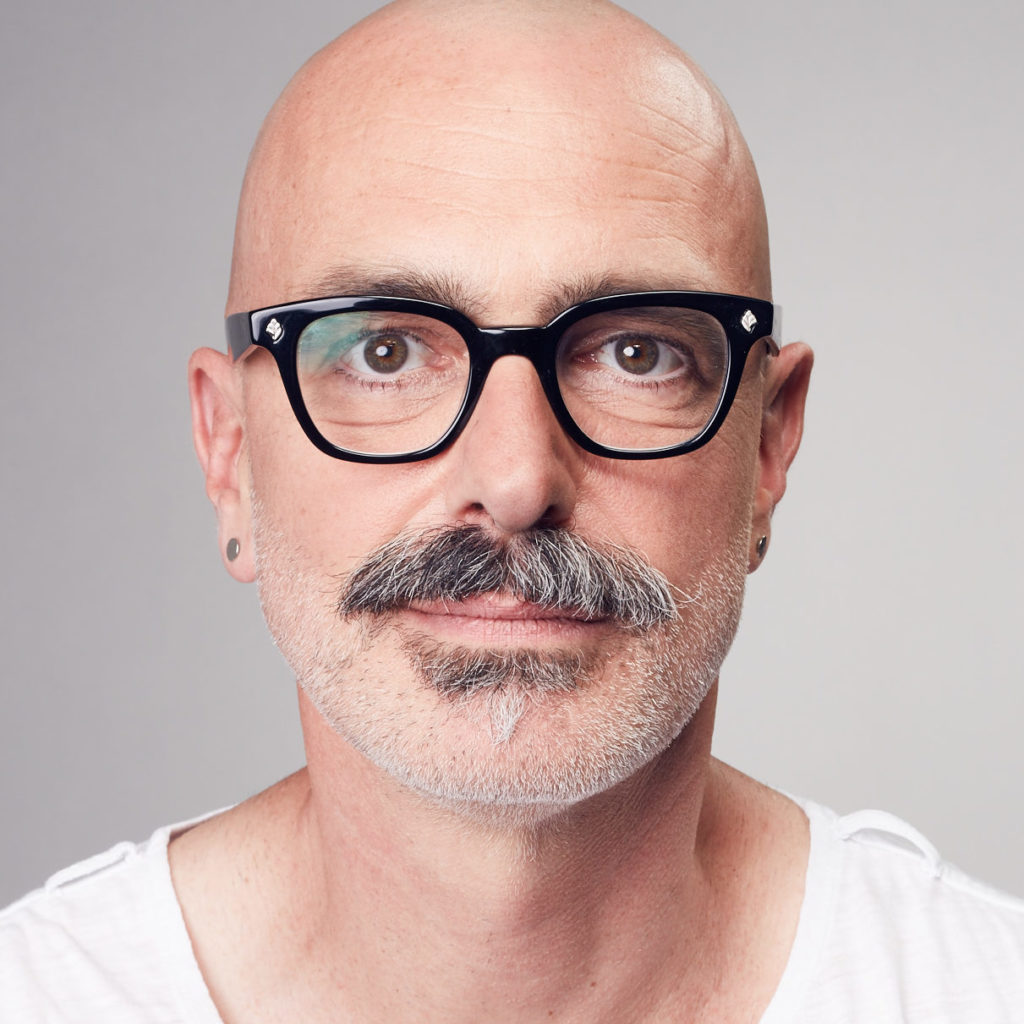 © Albert Kehrer
Albert Kehrer
Board Member at PROUT AT WORK-Foundation
As a full-time Diversity Expert, Change Consultant and Coach, Albert Kehrer supports organisations, teams and people on diversity-related topics. He is co-initiator of PROUT AT WORK and forms together with Dr. Jean-Luc Vey the board of the foundation. For almost 20 years he has also been voluntarily involved in LGBT*IQ diversity and for employee networks. Albert is convinced that being engaged in a network is beneficial for the personal development and one's own career.