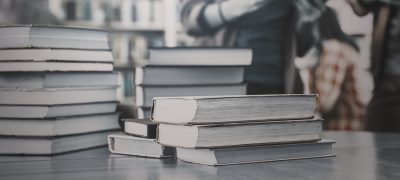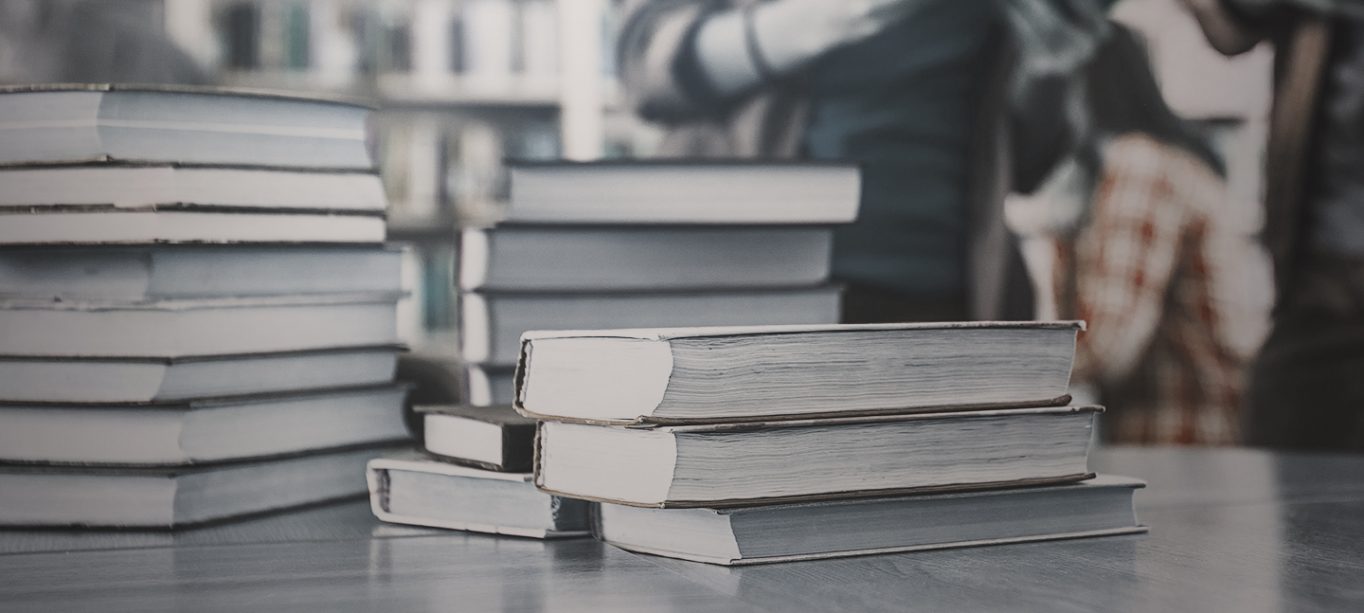 Good to know
Books – thrilling, clever and beautifully written
Reading recommendations
From autobiographies to business literature, you will find interesting recommendations from the LGBT*IQ universe by the PROUT AT WORK-Team.
our newest recommendation
Heartstopper
Year of publication: 2018
Author: Alice Oseman
At the beginning of a new school year, Charlie and Nick happen to take a class together and a distant acquaintance soon develops into an intimate friendship between the two. But as the only outed boy at his school, Charlie's feelings for Nick seem unrequited. But Nick also senses that he feels more for Charlie than friendship. Only slowly does he learn to understand his feelings. But with the support of their friends, they face all challenges.
A-Z
Andersrum in die Chefetage – Queer Karriere Machen in der Männerwirtschaft
Year of publication: 2022
Author: Matthias Herzberg
As a gay man, Matthias Herzberg knows what it means to be open about your sexuality, even though it can still be a big risk these days. Especially in the working world – because in the worst case it can mean the end of his career. His long struggle for recognition was marked by intrigues, discrimination and forced outings. Today, Matthias is the successful managing director of a training company. In his book, he recounts his personal experiences with the often homophobic leadership and work culture in Germany. But he also shows that the courage to be open about oneself and one's own identity is rewarded in many ways and how this also opens one or two doors for a queer career.
"Andersrum in die Chefetage" will be available March 25, 2022, but you can pre-order a copy from us now!
Boy Erased: A Memoir of Identity, Faith, and Family
Year of publication: 2018
Author: Garrard Conley
Nineteen-year-old Garrard Conley is unwillingly outed to his parents. Since his father is the church's Baptist preacher, Garrard faces a life-changing decision: Does he bend to his parents' will and begin therapy, or does he stand by his sexuality and risk losing his old life? A moving story about the dichotomy of religion and homosexuality.
FANTASTISCHE QUEERWESEN UND WIE SIE SICH FINDEN
Year of publication: 2019
Author: Stef, Sven Hensel
Languages: German only
Diversity for all! 36 slam poets tell the story of their queer existence, of searching and finding not only love, but also their own identity. This book lets you look deep into the world of the LGBT*IQ community, beyond heterosexuality and the classic binary gender classification – and recognize what role diversity actually plays.
Gayme Changer – THE ECONOMIC POWER OF HUMAN RECOGNITION
Year of publication: 2021
Author: Jens Schadenfroh
"In GaYme Changer, the first book of its kind, Jens Schadendorf has traced the LGBT+ community and an increasing number of their allies across the globe to discover the start of a revolution in businesses and economies. With fascinating stories around individuals, companies, nonprofits and a fast-growing cohort of other organizations, he describes the emergence of a strong ecosystem accelerating the rise of global LGBT+ equality. Supported by up-to-date research, he also shows how investment in LGBT+ diversity and inclusion delivers a powerful return."
HETEROS FRAGEN. HOMOS ANTWORTEN.
Year of publication: 2017
Author: Anja Kühne, Nadine Lange, Björn Seeling, Tilmann Warnecke
Languages: German only
In 50 columns, the Queerspiegel team has explained the gay world to the readers of the Berliner Tagesspiegel week after week. In this book, the accumulated knowledge of these experts brings light into the darkness: questions that many would otherwise not dare to ask are answered with professional competence, journalistic care and humor. The authors test the truth of stereotypes and dispel myths and prejudices.
Ich bin Linus: WIE ICH DER MANN WURDE, DER ICH SCHON IMMER WAR
Year of publication: 2020
Author: Linus Giese
Languages: German only
Him being trans ist something Linus suspected since he was six years old. But out of shame and ignorance about terms like queer, trans* and non-binary he hides his true self for a long time. In 2017, he freed himself from his old life by saying "I am Linus". Now Linus Giese openly talks in his book about the ups and downs of his journey on which he repeatedly encounters hate, especially on the Internet.But that doesn't stop him from standing up for the rights of trans* people.
Leah on the Offbeat
Year of publication: 2018
Author: Becky Albertalli
While Leah has a feeling for rhythm on the drums, her real life is often off beat. As a daughter of a single mom, her life is really not the easiest. Even though her mother supports her being bisexual, Leah doesn't have the courage to tell her friends. And with the end of school coming closer, she is more and more afraid of what her life is going to be and whether or not she is going to stay in contact with her friends. Especially to this special person, Leah feels more than just friendship for. Even if she doesn't want to admit it.
Mask Off: Masculinity Redefined
Year of publication: 2020
Author: JJ Bola
Is there such a thing as gender justice? The roles of the tough man and the delicate woman are still anchored in social thought structures. However, movements such as #MeToo show that some forms of masculinity are not necessarily perceived positively today. This book is about finding out how complex masculinities really are and what it can mean to be a man.
this book is gay
Year of publication: 2014
Author: Juno Dawson
No more stereotypes and pigeonholing! With statistics, definitions and personal stories, Juno Dawson explains not only the LGBT*IQ ABC, but also how it feels to be part of the community and what exactly it is about one's own sexual orientation. A book full of profound questions and honest answers.
Unser Platz in dieser Welt
Year of publication: 2018
Author: Luisa Strunk
What if you are attracted to a girl? How do I make friends? How can I belong? The many issues of being a teenager, and then there's the problem of love. But 16-year-old Marie is struggling with other issues. She suffers from the constant terror of her classmates, and she simply feels alone. Her only distraction are her books.
Everything changes when she meets Gwen, the girl with the blonde curls, and decides to stop hiding from the world. An intimate friendship quickly develops between the two. Marie is happier than ever before. Everything seems almost perfect, if it weren't for the secret attraction Marie feels for Gwen. The friendship is about to break. Can it still be saved?
"Unser Platz in dieser Welt" is about great love and the search for one's true self.
Your favorite book is missing?
If you have any suitable book recommendations that you think are missing from our list, please feel free to share them with us.