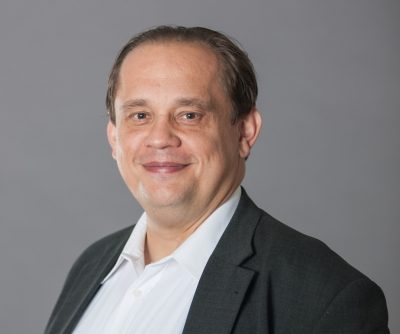 INTERVIEW WITH DR. JEAN-LUC VEY ON THE START OF NOMINATIONS FOR THE PROUT PERFORMER-LISTS
"LISTS LIKE PROUT PERFORMER SHOW THAT IT IS POSSIBLE TO TALK OPENLY ABOUT your SEXUAL orientation AND GENDER IDENTITY AND BE SUCCESSFUL IN YOUR CAREER AT THE SAME TIME."
Hello Jean-Luc. Thank you for your time and for giving us the opportunity to do this interview. PROUT AT WORK is publishing the new PROUT PERFORMER lists for the first time this year. How does it come about?
Jean-Luc Vey: First of all, I would like to thank everyone involved in GERMANY'S TOP 100 OUT EXECUTVES for making the list as successful as it has been over the last three years. Those are mainly the role models who made it onto one of the lists, but also every single nominee. I would also like to thank those who nominated their colleagues and people they know. Above all, I would like to especially thank the jury and our cooperation partners.
They have all contributed a great deal to the visibility of the LGBT*IQ community in Germany. The lists have shown that it is possible to be open about one's sexual orientation or gender identity in everyday working life without experiencing negative career consequences. With their commitment to equal rights and equal opportunities for LGBT*IQ people at work, those who made it onto the list serve as role models for the entire LGBT*IQ community and beyond.
PROUT AT WORK terminated the collaboration with our partner at the end of the year. However, the visibility of LGBT*IQ at work is still very close to our hearts. Therefore, we have decided to continue the lists with a new name, to further develop them and to publish them on our own in 2021. Being out in the workplace should be the rule and not the exception. We will continue to work for this in the future with our various projects.
Why are these lists so important?
Jean-Luc Vey: As already mentioned, this is mainly about visibility. Studies continue to show that many LGBT*IQ students go back into the closet once they start their professional lives, out of fear that coming out will have a negative impact on their careers. Lists like PROUT PERFORMER show that it is possible to be open about your sexual orientation and gender identity and be successful in your career at the same time. This helps others to have the confidence to come out as well. And this in turn has been proven to have positive effects on mental health and productivity at work.
What is the difference between the new PROUT PERFORMER-lists and the former TOP 100 OUT EXECUTIVE lists?
Jean-Luc Vey: In order to make the PROUT PERFORMER-lists even more attractive, we first carried out a survey among old candidates to find out where they felt there was still room for improvement. We took this feedback to heart in the following redesign and incorporated it into the structure of the new lists. Therefore, we now have more distinct categories in the PROUT PERFORMERS-lists and for example have created a separate list for SMEs. In addition, Executive Allies are now also being recognised on a special list. Another new aspect is that we only rank the top places on the list, as we do not want to create competition between the individual candidates.
But why rank the top places anyway?
Jean-Luc Vey: This is because there are still some people who have done particularly outstanding work for LGBT*IQ equality at the workplace over the past year – with important initiatives, new projects or other activities. We would like to give them special attention by highlighting them at the top of the list.
What part does the PROUT PERFORMER jury play in this?
Jean-Luc Vey: We spoke with the jury ahead of redesigning the lists, too. We are very proud to have won such top-class people for the project again. But we are also aware that due to their important roles in their companies, they often do not have the time to evaluate each candidate individually – this was also expressed in their direct feedback.
Therefore, the first evaluation will be carried out by the PROUT AT WORK-Foundation, which will use the information and criteria submitted to determine who will earn a spot on the list and who, because of their exceptional achievements, will have a chance to reach one of the highest-ranking positions. These people are then asked to introduce themselves to the jury through a short video clip, and the jury then determines the top positions. This way we were able to secure the prominent jury members and still ensure an attractive evaluation process for the nominees.
How can people nominate their role models for the PROUT PERFORMER-lists?
Jean-Luc Vey: Nominations are now accepted through our website. It can be found at proutperformer.de. We are looking forward to all nominations and to creating more visibility for LGBT*IQ at the workplace together with our community.
Thank you for this interview, Jean-Luc!
A talk with… Markus Bader